Online Shop of Premium quality fashion for Babies, Boys and Girls
Envie De Neuf
Introduction of Envie De Neuf
Envie De Neuf is dedicated to the research of skin and helping defy the skin-aging process, focus on its new 4C youth value: Cellular Activation, Clarity, Contouring, and Conditioning
Envie De Neuf is French meaning "Envy's New". The creation of Envie De Neuf Cosmetics (EDN) derives from our understanding that everyone is always searching for that new look / new beauty. Not content with merely keeping your skin in its existing condition, we want to help you regain and obtain the best possible, non-stop beauty for your skin and body. With EDN, prolonged youth and beauty is not just a dream. BE ENVIED!

We incorporate the latest advancements in anti-aging technology from Europe, Japan and the United States to give you the most effective skin care treatments available. With solutions focused on the signs of aging, like fine lines, wrinkles, hyperpigmentation and loss of elasticity, EDN ensures each of our products is formulated to activate skin cells, promote clarity of skin tone, contour the face and condition the skin.
More
List of products by brand at Dpoketto : Envie De Neuf
Adidas

RM 69.90 RM 49.90

save -RM 20.00
Reciprocal List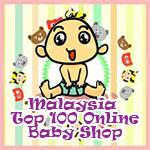 Please click the above banner to recommend us!